WGP Autococker Paintball Gun with E1 Electronic board, Dye barrel Black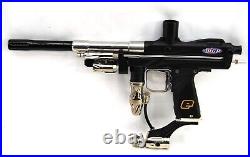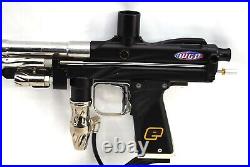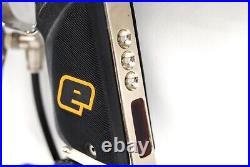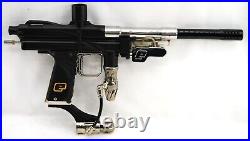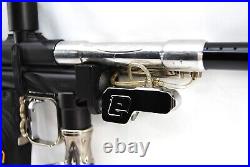 WGP Autococker with E1 board. This WGP Autococker has original E1 board, version 1.06. Please note that a previous user probably broke one of the battery tabs, so they soldered in a 9V pigtail, which some consider an upgrade, as the tabs are known fail parts. This has been tested, and works without leaks or issues. Please note: this has been in storage for a number of years, and will eventually need a rebuild with all new orings. Eyes have been tested and work.
This has a Dye Boomstick barrel on it, as well as a drop forward and on/off ASA. Please see the numerous photos for condition.