WDP Angel A4 Fly Rasta Edition Paintball Marker Gun Virtue Board UL Barrel Kit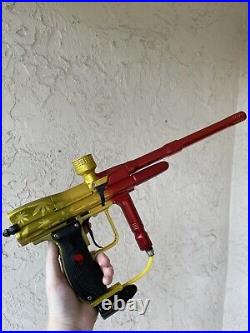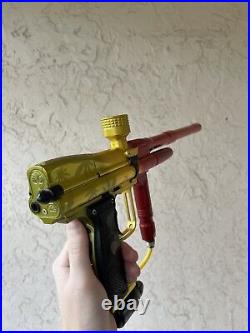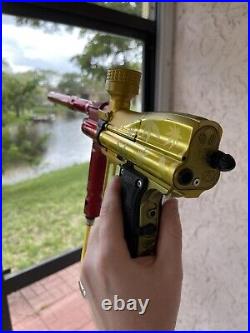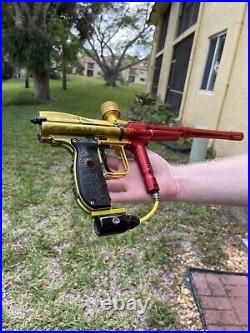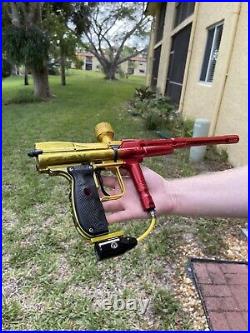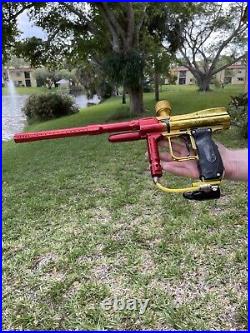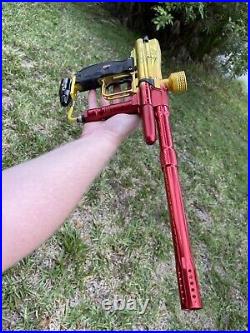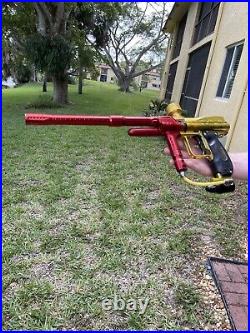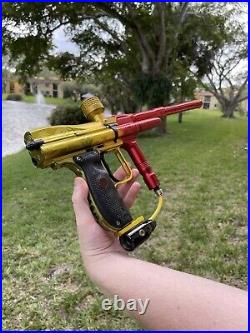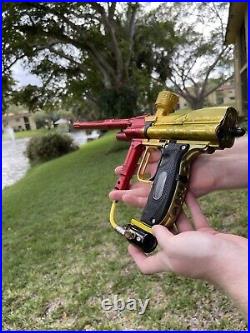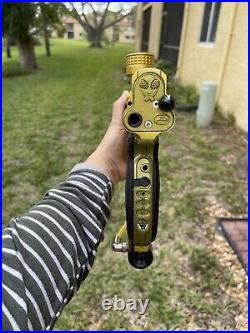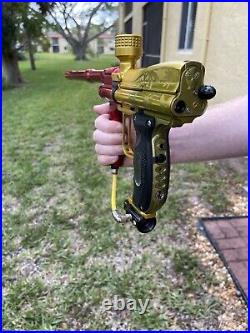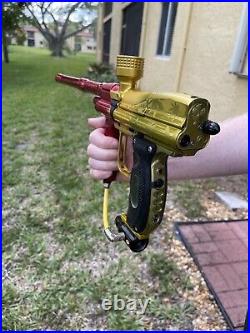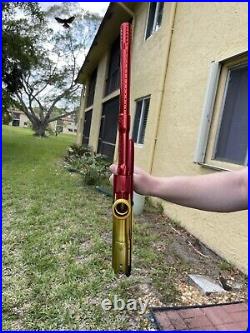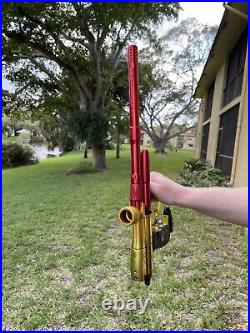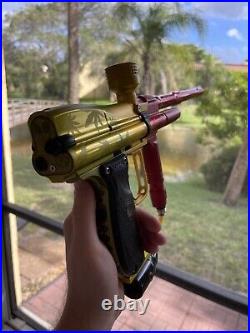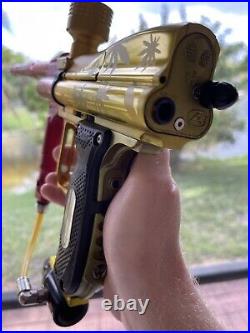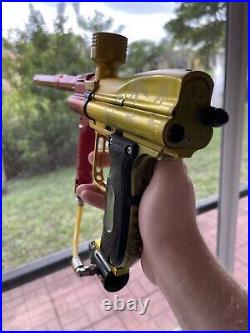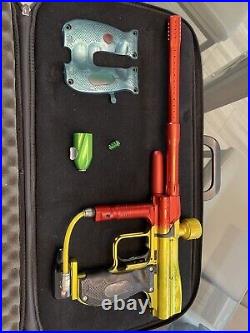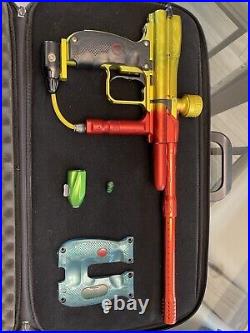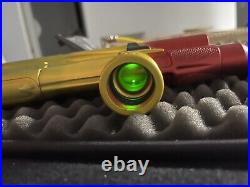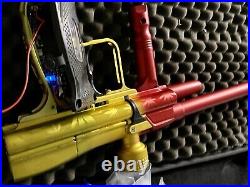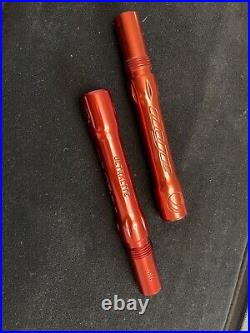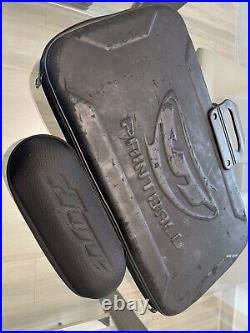 Dye Ultralite Barrel Kit - Polished Red. CP on/off ASA - installed. Cam Drive Macro ASA - Polished Green. Twisted Paintball Products Breech Knob - Polished Green.
WDP Factory Grips - Green. Also comes with stock barrel (not pictured).
Barrel kit will come with Dye Boombox (pictured). Marker will include JT soft case (pictured). Missing the circular LED window on the rear grip, above the buttons.
Missing the breech knob spring. You could probably source these 2 items if you tried hard enough. Marker has been a wall hanger for at least 6-7 years now. Will definitely need a tune up before field use.
This marker is definitely one of the nicer examples that I've seen, but does show light signs of use. Mostly some very light anno wear in a couple areas and some small hairlines. I've tried to include this in the pics if you zoom. Any questions or request for additional pics, please message me. Your chance to own a truly iconic piece of paintball history!
These don't pop up for sale very often. And forget about trying to find the matching UL barrel kit.