Umarex T4E HDX 16-Round Pump-Action Shotgun. 68 Paintball Gun 250FPS 2292141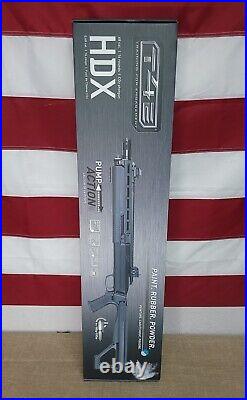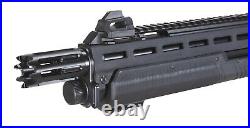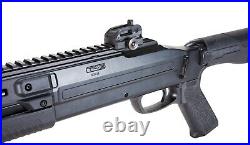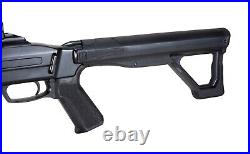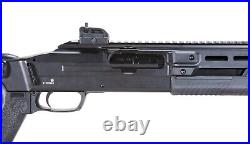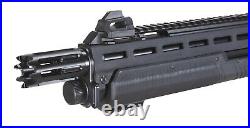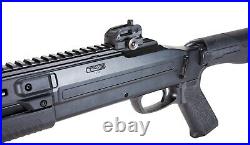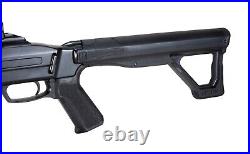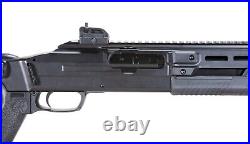 Umarex T4E HDX 16-Round Pump-Action Shotgun. 68 Paintball Gun Marker - 2292141.
68 Caliber Paint Ball Marker. Internal Magazine Holds 16 Rounds.
Loading Assist Tool in Buttstock. Spare Loading Assist Tool in Box. This is the T4E (Training 4 Engagement) TX 68 pump action.
This marker is powered by 2 x 12-gram CO2 cylinders housed under the buttstock. The internal magazine holds 16. 68 caliber paint, dust, rubber, or pepper ball rounds. This marker also features a pressure indicator to clearly indicate when the unit is charged and ready for use. Propellant: 12g CO2 (x2) (not included). Impact Energy: Approx 7.5 joules. Airsoft Guns unless they follow CA SB199 requirements. 18 caliber must have a velocity of less than 700 FPS or an Illinois Firearms license is required.
Silencers, baffles, mufflers or suppressors... Internal, removable or non-removable (does not include fake suppressors).
Pellet guns & BB guns. Are considered firearms per NJ state law.
Airsoft guns may be restricted by some local laws. It is up to you to determine if airsoft guns may be owned/possessed/used without special permits in their locale. New York City & it's 5 boroughs: Manhattan, Brooklyn, Bronx, Queens & Staten Island incl. ZIP Codes 100xx-104xx, 111xx, 112xx-114xx & 116xx. Locking Folding Knives with blades longer than 4 inches.