Umarex HDR Paintball Gun. 68 Cal with Rubber Balls and CO2 Bundle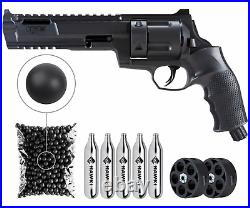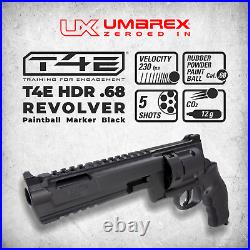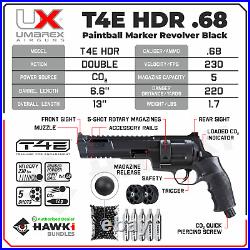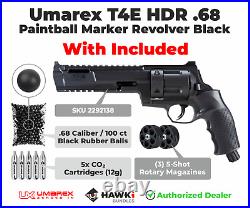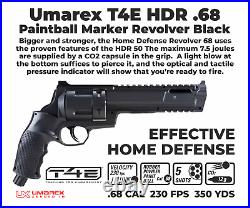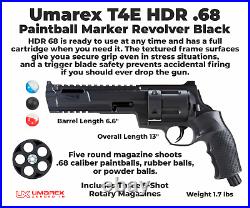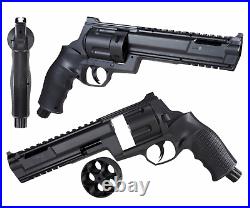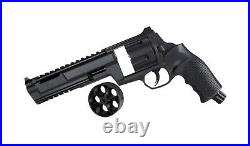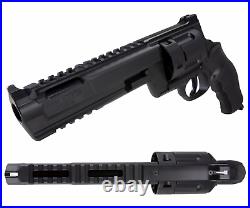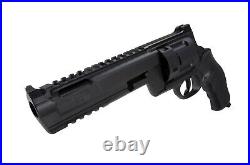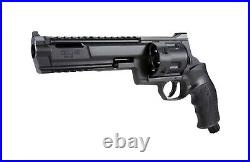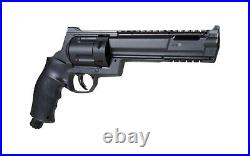 Umarex HDR Paintball Marker Revolver. 68 Cal Black with 5x CO2 Tanks and 100x. 68 paintball marker brings the revolver into the 21st century. This Paintball marker is powered by a single 12 gram non-threaded CO2 cartridge housed in the grip and is equipped with T4E's Quick Pierce CO2 cartridge puncturing system.
68 Paintball Revolver holds five. 68 caliber rubber/paint and launches them through the double action pull of the trigger. The three included rotary magazine disks allow for fast and easy reloading. 68 Paintball Revolver has two sections of Picatinny rail, one on the top strap that is ideal for a compact reflex sight and one below the barrel which is ideal for a laser light.
Ready to shoot out of the box! No hustle searching for compatible accessories! Powered by (1) 12g CO2 Capsule. CO2 Quick Piercing Screw Allows for Quick Charging.
Ergonomic, Textured Grip Houses CO2. Double Action with a Trigger Safety.
Fixed Front and Rear Sights. Two Integrated Picatinny Rails for Mounting Accessories. Includes Three 5-Shot Rotary Magazines. 68 cal paintballs, rubber balls, powder balls. Barrel Length: 6.6 in.
In The Box Umarex HDR Paintball Marker Revolver. 68 cal Black with Wearable4U Bundle. 63 Cal 100 Reusable Black Rubber Balls.
If the wrong contact details are provided any losses incurred as a result will be the buyers responsibility.