Tippmann X7 Phenom SCAR Assault Kit. Paintball Gun. Upgraded Marker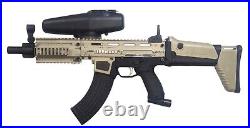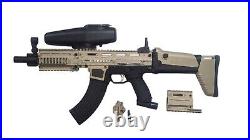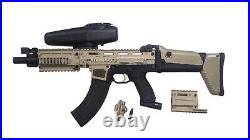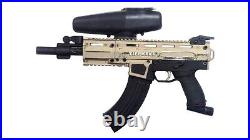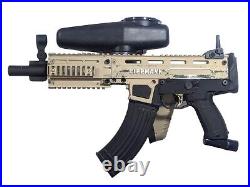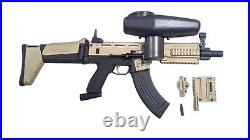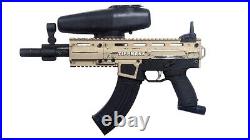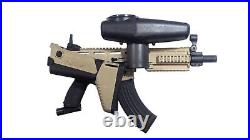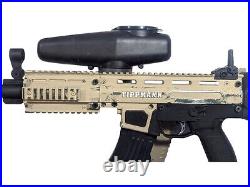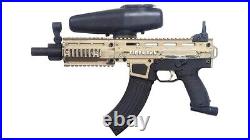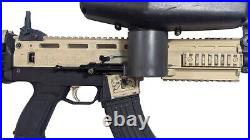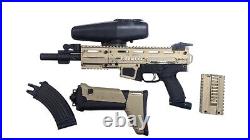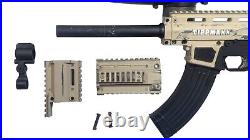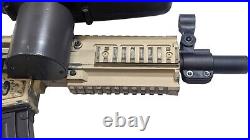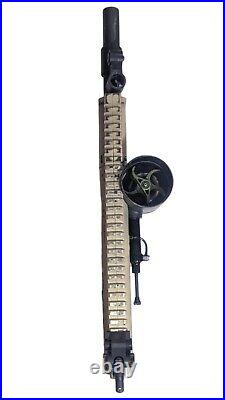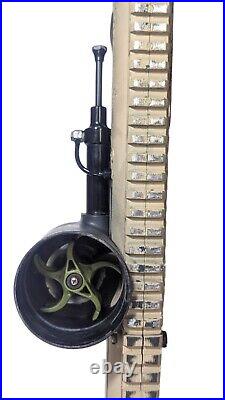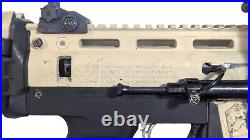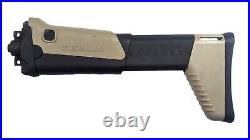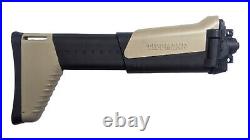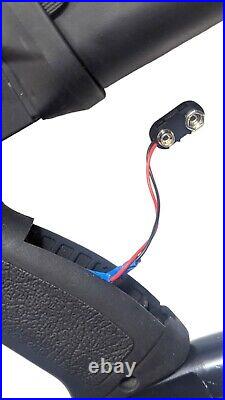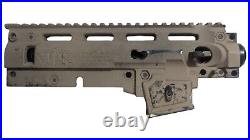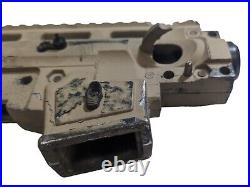 Tippmann X7 Phenom (Read Description). Tippmann X7 Phenom (With Rebuilt & New Internals).
Rebuilt & New Parts Include. (TA30039) CPM Upgraded Trigger Pin (NEW). Tippmann AK47 Curved Magazine / Tool Kit (NEW). Tippmann SCAR Kit - Flip Sights & Adjustable (NEW). Tippmann SCAR stock (Custom Painted & New). Tippmann X7 End Cap (Refurbished-Used). Tippmann Assault Shroud (Modified for the Hurricane). The X7 Phenom Electronic Board (Needs Repairs). (See Photos for condition) (paint might be fragile) (right marker side has rental engraving). This marker has been scratched up for a worn rifle look.
And was done on purpose. I Have wrapped everything in plastic, bubble wrap, and/or paper when packing this.