Planet Eclipse GTEK 180R Electronic Paintball Marker Gun Blood Red Splash Fade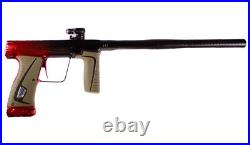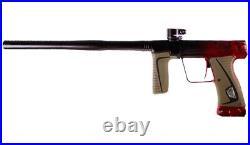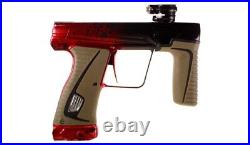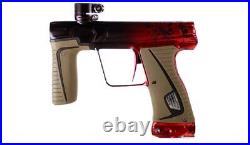 Planet Eclipse GTEK 180R Electronic Paintball Marker Gun - Blood Red Splash Fade. THIS IS A CUSTOM FADE ANNO DONE FOR TRADEMYGUN BY OUTLAW ANNODIZING. NO 2 GUNS WILL BE THE SAME DUE TO THE ANNO PROCESS. The Planet Eclipse GTEK 180R. For players with aspirations of greatness. Of one day stepping onto the field of Champions. Performing on the biggest stage in competitive paintball. Choosing the right paintball gear is vital.
Without doubt, the most important piece of kit is the marker. And to truly succeed on the path to greatness, choosing a marker that ticks every box possible, is essential. The Gtek R line gives players this. A level of firepower, reliability and support that is unmatched at this price.
The 160R changed the game. The 170R dominated the game. And the 180R is about to turn the game on its head. Double Decoupled Spool Valve Operation. Twin Micro Ball-Raced Trigger Pivot.
Light Pipe Break Beam Breech Sensor System. Toolless Breech Sensor and Detent Access. S63 14.5" Three-Piece Barrel w/0.689" PWR Insert. Compatible with all (Optional) PWR Inserts.
Next Gen MME Electronics Package. Optional 180R Mech Frame Kit. Buyers of Airsoft Guns must be 18 years old.
All Airsoft Guns have a permanently attached blaze orange tip according to Federal and/or State Laws. This prevents the Airsoft Gun from being mistaken for a real firearm.
We have completed tens of thousands of deals and want to make you our next satisfied customer! We offer the lowest price on quality new and used paintball guns and will not be undersold.
We have the most knowledgeable staff of the used paintball equipment market in the world. Since 2006 we have logged over 100,000 trades... We offer fair wholesale cash offers on all types of paintball guns and gear.