Planet Eclipse GEOIV Paintball Marker Gun Limited Edition 1 of 20 Gunslinger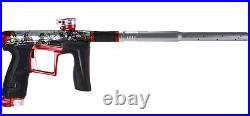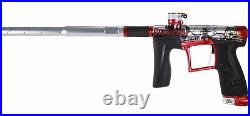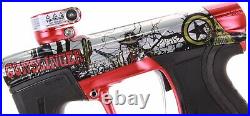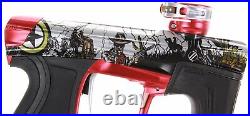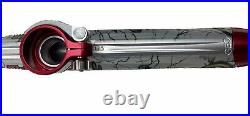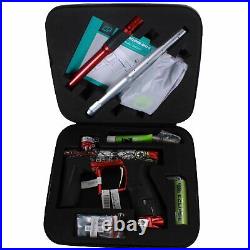 Planet Eclipse GEOIV Paintball Marker GEO 4. 68cal Gun - Limited Edition 1 of 20 - Gunslinger. Planet Eclipse GEO IV: From unfathomable winning streaks, back-to-back championships and multiple MVP awards to major upsets and the birth of new heroes on the paintball field, the Planet Eclipse GEO paintball marker has played a major role in writing many of the sport's most memorable stories. And now, the legendary GEO name is back. Limited Edition: Only 20 Made.
GEOIV Bespoke Custom Milled Body. GEOIV Bespoke Backcap For Quick Release Bolt Mechanism. GEOIV Frame With Reduced Grip Angle. GEOIV Updated IV Core Bolt System. Shaft FL Barrel System With 0.689 Insert And Rubber Grip. Shaft FL Aluminum Barrel Tip - Total Length 14.5 Inches. GEOIV Revised SL5 Inline Regulator In Grip Frame.
Low Profile Feed Neck With Locking Sprocket Wheel. Quick-Disconnect Electrical Body To Frame Interface. Two Piece Wrap-Around Interlocking Grips. Non-Slip Fore-grip / Battery Cover. Pocketed And Captured Air Transfer Seals.
Ultra Low 135 Psi Operating Pressure. Ultra Low Power Solenoid Pilot Valve. In-House Manufactured User-Serviceable ISCIS3 Valve. 2 X AA Battery Operation.
Buyers of Airsoft Guns must be 18 years old. All Airsoft Guns have a permanently attached blaze orange tip according to Federal and/or State Laws. This prevents the Airsoft Gun from being mistaken for a real firearm. We have completed tens of thousands of deals and want to make you our next satisfied customer! We offer the lowest price on quality new and used paintball guns and will not be undersold.
We have the most knowledgeable staff of the used paintball equipment market in the world. Since 2006 we have logged over 100,000 trades... We offer fair wholesale cash offers on all types of paintball guns and gear.