Benjamin Sheridan VM68 Paintball Marker Gun with brass barrel & proline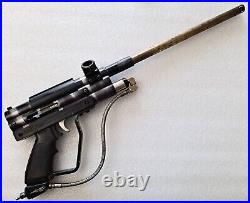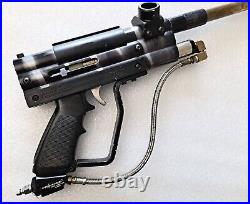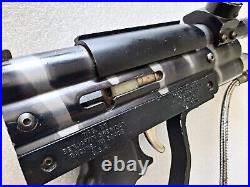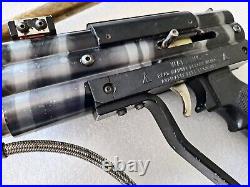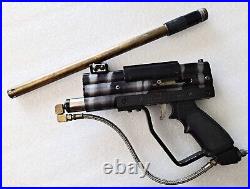 Good to VG-, the body is pretty presentable and the frame has some edge scuffs. Frame front has a crack on both sides at through screw. The proline rail mounts w/ grub screws so there will be a few dot marks on body.
Not a wallhanger but not too bad either. Bolt travels, it'll cock & let go, but it leaks and will need service. The line adapter in the ASA does not come with, forgot to pull that off after testing...
Find me on MCB, AO, PBN, FB or at mercpb sìte for best. ¦ I'm user: mueller on most pb forums. Let me know right away!